Millenium Forge - Louisville, KY - HCI
Webcast Auction with Assets Available Now
(6) Complete Forging Lines - to 3500 Ton, 1600 Ton Forging Presses, High-Speed Circular Saws, CNC Vertical Machining & Turning Centers, Shot Blasts and More
2-DAY AUCTION:
DAY 1 - May 6, 2021 | 10:00 am ET
Live Webcast Auction (Bid Online Only)
Forging Press Lines, Machining, and Support Equipment
DAY 2 - May 7, 2021 | Lots Start to Close 10:00 am ET
Timed Online Only Auction
Test/Measurement, Metalworking (Fabricating & Welding), Material Handling (Forklifts & Cranes), Air Handling, and Support Equipment
Location:
990 W Ormsby Ave
Louisville

,

KY

40210
USA
Find Location
Preview Information:
May 4 - 5, 2021
8:00 am - 4:00 pm
or earlier by appointment
1 - Twinhorn VH-1010 CNC Vertical Machining Center
Type:
CNC Vertical Machining Center
Location:
Louisville, KY USA
Twinhorn VH-1010 CNC Vertical Machining Center
Ajax Press Line
Erie Forging Press
Hyundai L280 CNC Lathe
National
National
Nishijimax Cut-Off Saw
Sale Details
Forging Press Lines
3500-Ton Ajax (Rebuilt 2013)

3000-Ton National Maxipress (New 1970)

2500-Ton National Maxipress 25C (Rebuilt 2019)

2500-Ton Erie (2-Available ; 1-Rebuilt 2012)

1600-Ton Erie (Rebuilt 2012)
Note: Presses are being offered as complete lines with induction heaters, trim presses, parts handling systems, dust collectors,
cooling towers, transformers, etc.
Forging Presses
1600-Ton Erie & National (2-Available)
Circular Cutoff Saws
Nishijimax NHC-110NC (New 2019)

Nishijimax NHC-120-NB & NHC-100
Shot Blasts
Wheelabrator Super Tumblasts 28 & 22-Cu. Ft. (3-Available)
CNC Vertical Machining Centers
Twinhorn (Chi-Fa) VH-1010, Fanuc Oi-MF (New 2018; 2-Available)

Viper VMC-1100 (New 2012), Fanuc 21i-MB

Twinhorn (Chi-Fa) VH-650 (New 2011), Fanuc Oi-MD
CNC Turning Centers
Okuma Captain-L470M, OSP-200L

Hyundai-Kia SKT-300, Fanuc Oi-TC

Hyundai-Wia L-280, Fanuc i Series

YCM TC-26, Fanuc TXP-100FA
Support Equipment
Romer RA-7330-SEI Portable CMM

Oxford Instruments X-Met 7000 Series XRF Analyzer

Irco Ultimax Infrared Thermometer

Machine Tools

Air Handling & Dust Collection

Material Handling

And Much More
In partnership with: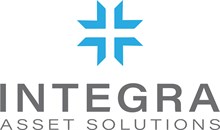 Removal days: Small items: May 7 - May 21; Items requiring a rigger: May 7 - July 23, 2021, Monday - Friday, 8:00 AM to 4:00 PM local time
Buyer shall be responsible for the safe and proper removal of any items purchased by the buyer. Integra does not pack, ship, store, crate, or rig items. Buyers may either pick up items at the designated auction site personally or can contract a third party to manage the removal process for them. Before items can be removed by a designated third party, buyer must provide Integra with (1) paid-in-full invoice and (2) "Buyer Release Form" which allows Integra to release items to a third party contractor for shipping, crating, rigging or packing purposes. Any person, buyer or rigger, performing removal will need to provide proper insurance.
All hand-carry items must be removed within 48 hours of the conclusion of the sale. Integra shall have no responsibility whatsoever for any missing or lost items if items were not removed during the aforementioned timeframe. There will be NO removal of any items until the auction is complete.
After the buyer has removed any item from Integra's possession, Integra shall have no obligation to make any adjustment or accommodation to buyer because of any mistake in quantity or other defect or problem with respect to such item. Buyer must make all requests for adjustments in writing to Integra before any item is removed from the premises where the auction is conducted.
Any items, including all associated parts, components, and accessories, if applicable, not removed on or before the published removal date, may at the option of Integra, be subject to a fee of $500 per day. Furthermore, any items not removed on or before the removal date shall be deemed abandoned and Integra shall have no further obligation to the buyer with respect to such items.
Pre-qualified riggers will be posted here when they become available. Integra is not affiliated with any machinery rigging, transport, or export company. Rigging information is provided solely as a courtesy to our buyers. Integra does not endorse or guarantee the services of any machinery rigging, transport, or export company, and cannot be held responsible for any damage or other problems incurred as a result of the actions of said companies.